» Business
» How To Hire a Coding Expert If You Are Not a Techie?
How to Hire a Coding Expert if You Are Not a Techie?
BY: CHITRAPARNA SINHA ON WEDNESDAY, DECEMBER 13, 2017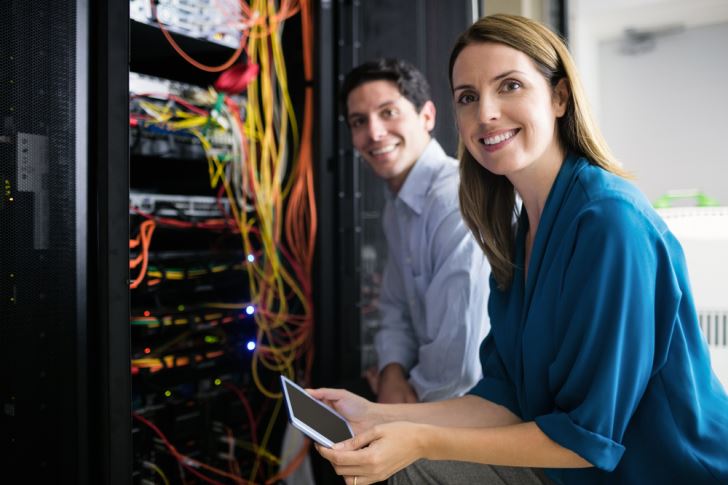 It's undoubtedly tough to hire a coding expert if you're not a techie. You wouldn't know the expertise evaluation parameters and other nuances that come with niche experience. Does it mean you can't hire? No. You should know the right ways of hiring. Let's see how you can hire a tech expert without being a techie.
1- Consult an Expert to Identify Objectives
Saying "I need an IT expert to build my startup app" is directionless for the startup and confusing for the potential candidates. Instead, consult an IT expert and state the business requirements and goals. The consultant would comprehend and recommend the right technical language and platform than you ever can.
After deciding the technical language, you need to draw job descriptions for candidates – the consultant will assist on this, too. IT is a vast field and being clear about the skills before initiating the hiring process is mandatory. Apart from the consultant , industry insiders or a CTO can help.

2- Attracting the Right Talent
The next step is to reach out via various platforms to attract the right talent set. Create a detailed JD and a company profile because apart from the salary or project fee, a techie always wants to work in a challenging environment with best technologies, wants a better work-life balance and get invested in the vision of the company. The right JD should have:
An accurate job/function title.
A detailed list of responsibilities.
An insight into the company culture (if applicable)
Information about the company – its vision and goals
A list of perks and benefits (if applicable)
Including all the above will help in attracting the right talent.

3- Reaching Out
How can you reach out to the right candidates? There are a lot of ways:
Marketplace
Usually, marketplaces cater to all industry segments and are often crowded that it loses its purpose ultimately. However, in the last few years, we have seen the rise of dedicated and niche-based marketplaces that offer premium and quality experts. One such marketplace is CodementorX, where you can hire world-class freelance developers that are vetted and evaluated for their expertise. Their developers are influencers, thought leaders, and peer-approved mentors.
CodementorX is built on the largest community for developer mentorship. Codementor, which presently has 8,000+ vetted experts and 250,000+ expert developers. You can hire risk-free within 72 hours, and they deploy artificial intelligence to match experts with your project. The hiring process is 3-step: post your requirements, view recommended experts, interview and finalize.
Referrals
Share the JD within your personal and professional network to receive recommendations. However, recommendations don't imply getting biased. Take a proper interview, check references, and evaluate the skill set before hiring anyone through referrals.
Meetups
Attending job fairs is passé. Search for the talent at unconventional places like networking meetups and hackathons. Sites like Meetup and 10Times curate events happening in any country. You can sign up, register and attend the meetups to initiate conversation with potential candidates. Hackathons are events where software developers and computer programmers meet to create a new product. Startups often use hackathons as a recruitment tool.
Job Boards
A traditional method that still works, job boards (niche and general ones) offers efficiency, value and database access. Online job boards can connect you with coding experts based on the JD you developed before. Simply line up the interview, online or offline, and hire.
Head Hunting
If you already know of few amazing coding experts, you can headhunt them, that is, convince them to switch from their present company to yours. This is called passive recruitment because the candidates aren't actively looking for jobs. Through personalized emails and calls, you can create enough interest to convince them.

4- Virtual Testing
If you're hiring from marketplaces like CodementorX, you already have access to their portfolio containing their skillsets, projects worked on, and previous client testimonials. It simplifies the hiring process and saves money too. However, if you are conducting online/offline interviews, don't depend on the resume only. It is a mistake to concentrate the interview process solely on the resume. You need to evaluate their experience. How? Give them a sample short-duration project that you can finalize with the help of the consultant mentioned in #1. You can rate the evaluation tests in conjunction with the consultant or another team of experts (if any).

Once finalized, discuss the pay and perks, and other details, and get the candidate to sign on the dotted line.




Image via Shutterstock